Welcome to the U.S.S. Elysium!
USS ELYSIUM NCC 89000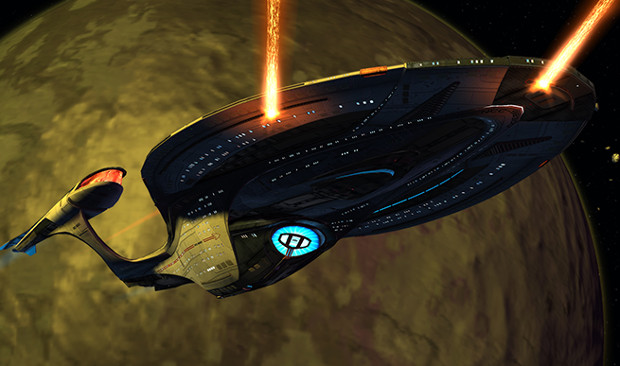 The U.S.S. Elysium is the first of her class and apart of Starfleet's Ninth (Obsidian) Fleet, under the Command of one the youngest CO in the Fleet, the Elysium's role is one of diplomacy, scientific discovery and support in times of need. Boasting the most advanced technology available to the Federation and being fully holographic capable with a Ship AI to assist with basic functions.
Elysium is home to some of the brightest minds in Starfleet as well as some unique positions, there is the Office of Internal Affairs and the elusive Department of Temporal Investigations which allows the Elysium to respond to any issue in her vicinity or threat to the timeline. There is also the first of 4 mobile branches of Starfleet Academy where cadets from all around the Federation can get hands-on experience aboard a fully operational Starfleet Vessel under the watchful gaze of an official representative of the Academy.
Our story so far...
Previously on the USS Elysium,
In 2394, and the Elysium was lost. But now, the Elysium returns home, without the Admiral. And the crew, led by Commander Phoenix Lalor, faced an uncertain future ahead. With a crew which is a mix of old and new faces, the Crew of the Elysium sets out to reclaim their place in the Fleet, and to show that the trust Sharr had placed in them was not misplaced. After a year of threats, mutiny, betrayal and weird encounters, the Elysium has survived their first 12 months under the Command of now Captain Lalor.
We join the Elysium as they enter a new year, 2395, though this New Year brings more challenges and more horrors...
Ship Awards
USS Elysium follows the Destruction of Romulus timeline in accordance with Fleet Council Measure 046.
Important Fleet Links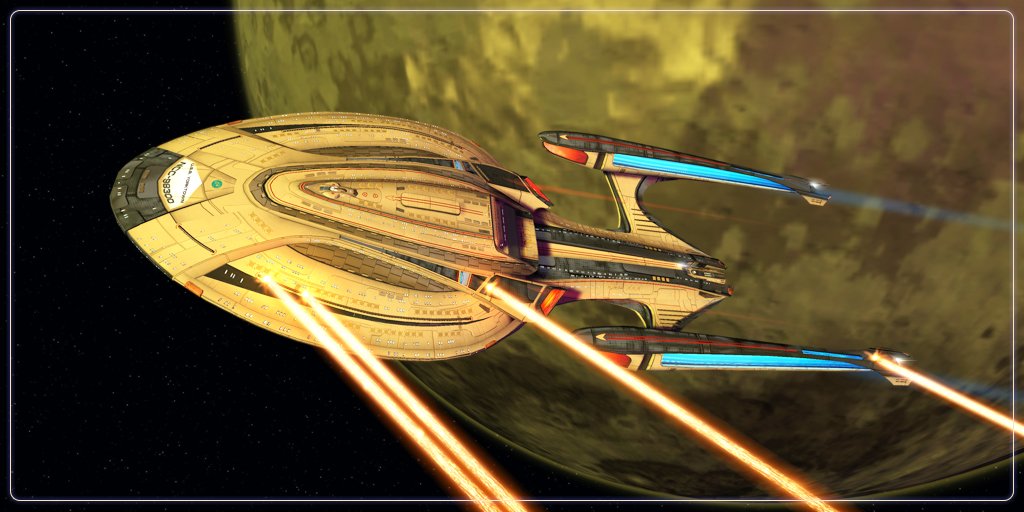 Please see this link for our site's privacy policy
Latest News Items
Posted on Sat Dec 15th, 2018 @ 4:23pm by Captain Phoenix Lalor in General News
Good afternoon,

Please welcome Dane as Lieutenant JG German Galven Dr, our new assistant chief of Science.

Kind regards

Captain Lalor


Posted on Mon Dec 10th, 2018 @ 6:50am by Captain Phoenix Lalor in Sim Announcement
Hi All

In 48 hours, I will be closing the R&R Mission. So get your posts completed!

Capt. Lalor
Posted on Mon Dec 10th, 2018 @ 6:33am by Captain Phoenix Lalor in General News
Okay all,

Nominations are open for the post of the year. You have until the 24/12/18 to get them in, then they will be fed into a survey monkey for you all to vote with the winner announced on the 15th of January 2019.

You nominate via the Awards section of the Site!
Posted on Tue Dec 4th, 2018 @ 7:14am by Captain Phoenix Lalor in General News
New Mission in the system: 

Everyone, there is a new Mission just for Christmas. It will run from the 8th of December 
Season 2 Episode 3.A: Christmas cheer. 

It is separate from the current mission and will end on the 6th of January. 

There will be a mass JP in it as well so keep your eyes open for it.

-Lalor
Posted on Sun Dec 2nd, 2018 @ 3:28pm by Captain Phoenix Lalor in General News
Please welcome,

Franco and his character Lieutenant JG Orin Sempton in the position of Alien Archaeologist/Anthropologist.

Lieutenant, Your CO is Lieutenant Arrianna Salannis an Vantar.
You should make her acquaintance.

We are currently mid mission but you can have your 'arrival' happen off screen if you wish.

Welcome to the USS Elysium
Latest Mission Posts
Mission: MISSION 0 - History Speaks
Posted on Sat Dec 15th, 2018 @ 9:28pm by Commander Aurelia Holmes
ON

Stepping out of her sonic shower, Lia crossed the room quickly. This kind of shindig wasn't her favourite thing, but now she was back she was gonna join in despite her reservations. Lia had picked out an Ice Blue Kimono with a white edging to it, to mimic snow…
Mission: Season 2: Episode 3: Determination is not always a good thing
Posted on Fri Dec 14th, 2018 @ 1:53pm by Lieutenant Estelle Hertz MD & Ensign Gallia Norris & Petty Officer 1st Class Liorga & Corporal Mona Lott & Crewman Samantha Justice
"Can I see that dirk for a moment, Corporal?" Estelle asked.

"Sure. Who was that old fool, anyway?" Mona wondered.

"I don't know. Let him go, though. I'm sure he's just desperate", Estelle said. "We're not enough down here to even begin to put everyone at ease within a reasonable…
Mission: Season 2: Episode 3: Determination is not always a good thing
Posted on Fri Dec 14th, 2018 @ 10:54am by Lieutenant Estelle Hertz MD & Ensign Gallia Norris & Petty Officer 1st Class Liorga
Gallia wasn't able to sleep for some reason. It wasn't because the night hadn't been great, it was spectacular. After what felt like hours of passion they'd had a good meal and a warm shower together, then they'd watched an old classic animated film, 'How the Grinch Stole Christmas' with…
Mission: MISSION 0 - History Speaks
Posted on Fri Dec 14th, 2018 @ 7:49am by Commander Gary Taylor
OOC: Just before Christmas Ball


Gary was in his quarters, getting his Old Man Winter costume on and applying finishing touches with the blue contacts for his eyes as well as the
paint for his skin to be paler and his lips to be an arctic blue. As he did…
Mission: Season 2: Episode 3: Determination is not always a good thing
Posted on Fri Dec 14th, 2018 @ 2:13am by Lieutenant Estelle Hertz MD & Corporal Mona Lott
Estelle, sitting behind a makeshift desk and having an impromptu lunch with Julia, looked up at at the noise of a door slamming open, something she was unaccustomed to with all the automatic doors of starship life. "You're a doctor?!" a man stormed in.

"I'm a surgeon, yes", Estelle said…
Latest Personal Logs
Posted on Sun Dec 9th, 2018 @ 6:00am by Petty Officer 2nd Class Fernando De La Rosa
OOC: After We didn't...Did We?



"Computer begin personal log." Fernando spoke. When the beep sounded to signify he could begin recording. He began,"Dear Diary, it's me Fernando....De La Rosa." He was in his kitchen with a bowl of grapes, sitting on the countertop. "The lovely Lieutenant Anje Brett has just…
Posted on Mon Nov 19th, 2018 @ 6:28am by Petty Officer 2nd Class Fernando De La Rosa

"There was a party tonight. A Halloween party! Many people were there. The XO among them and many, pretty woman. All who were giving Fernando the once over. I pretended not to notice but it was quite obvious especially the Operations Chief Lieutenant Anje Brett. I believe she was ogling…
Posted on Mon Nov 19th, 2018 @ 6:03am by Lieutenant Anje Brett
Well, I've successfully survived my first social occasion here on the Elysium, a Halloween party. You'd think someone who spent the last year and change at an Embassy would have no problems at a Halloween party, but that's not the way. I mean, the Embassy gatherings are much more formal…
Posted on Sat Nov 10th, 2018 @ 5:45am by Commander Aurelia Holmes
ON

"Computer, start recording personal log. Well I finally allowed myself to take the next step with Gary, we spent the night together in my quarters. He left quietly and as yet I haven't seen him, Doctor Bashir and his little box of tricks worked". She stopped and looked out…
Posted on Fri Nov 9th, 2018 @ 7:55am by Lieutenant JG Turak
Turak sat at his table in his personal quarters and said, "computer, personal log on." He thought a moment and then decided to make it a short entry, "this is LTJG Turak, it is my first day of official shift work. I can't wait to get to work! That means…