Welcome to the U.S.S. Elysium!
USS ELYSIUM NCC 89000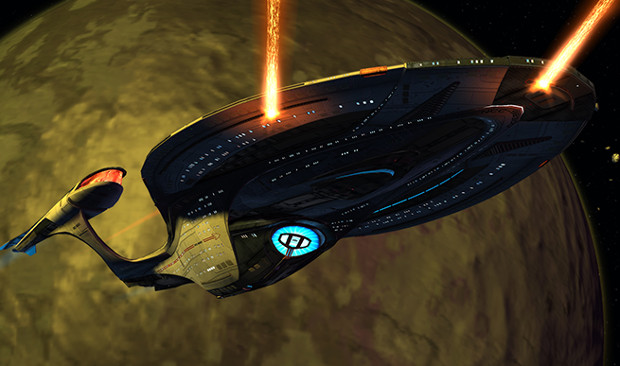 "We know what we are, but know not what we may be" - William Shakespeare
The U.S.S. Elysium is the first of her class and apart of Starfleet's Ninth (Obsidian) Fleet, under the Command of one the youngest CO in the Fleet, the Elysium's role is one of diplomacy, scientific discovery and support in times of need. Boasting the most advanced technology available to the Federation and being fully holographic capable with a Ship AI to assist with basic functions.
Elysium is home to some of the brightest minds in Starfleet as well as some unique positions, there is the Office of Internal Affairs and the elusive Department of Temporal Investigations which allows the Elysium to respond to any issue in her vicinity or threat to the timeline. There is also the first of 4 mobile branches of Starfleet Academy where cadets from all around the Federation can get hands-on experience aboard a fully operational Starfleet Vessel under the watchful gaze of an official representative of the Academy.
Our story so far...
Previously on the USS Elysium,
In 2394, and the Elysium was lost. But now, the Elysium returns home, without the Admiral. And the crew, led by Commander Phoenix Lalor, faced an uncertain future ahead. With a crew which is a mix of old and new faces, the Crew of the Elysium sets out to reclaim their place in the Fleet, and to show that the trust Sharr had placed in them was not misplaced. After a year of threats, mutiny, betrayal and weird encounters, the Elysium has survived their first 12 months under the Command of now Captain Lalor.
We join the Elysium as they enter a new year, 2396, though this New Year brings more challenges and more horrors...
Ship Awards
James T. Kirk CO of the Year - February 27, 2019 Awarded to Captin Lalor for the year of 2018
Character of the Year - February 27, 2019 - Awarded to Liselle Qwyyn for the year of 2018
William Riker XO of the Year - February 1, 2018 Awarded to Commander Gary Taylor for the year of 2017
Platinum Sim of the Year - January 31, 2018 - Platinum Sim of the year 2017
USS Elysium follows the Destruction of Romulus timeline in accordance with Fleet Council Measure 046.
Important Fleet Links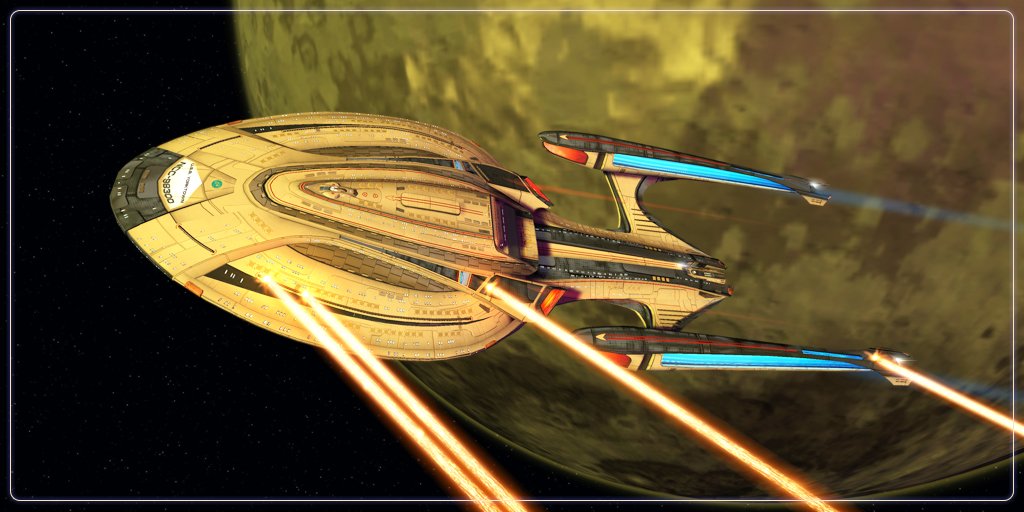 Please see this link for our site's privacy policy
Latest News Items
Posted on Tue Apr 7th, 2020 @ 10:49am by Captain Phoenix Lalor in General News
Good Morning

Please welcome Nathaniel as 1st Lieutenant Corisk Malluk, MARDETXO

Kind regards

Captain Lalor
Posted on Sat Mar 28th, 2020 @ 1:16am by Lieutenant Kara Hoffman in Out of Character
So, I'm not sure if this just instantly gets posted ,or if it goes through the captain.commander. If it goes past them, I do so hope they allow me to post this message, to everyone onboard.

It's been one hell of a journey so far for me. I started onboard the Elysium, as assistant chief Engineer, and after a very sad departure of our chief, I asked to be allowed to take his place. The captain allowed this, and believe me, I am forever grateful.

The family, that this ship has given me, is more than anything I could have ever wished for. I don't have alot of outside friends, I'm considered a shut-in. My health hasn't always been the best, some of you know the more personal details as to why. I don't like to show weakness, I'm sorry for that.

I suppose I just wanted to say a huge thank you. I won't ever leave you, I swear it. No matter what happens, I will always keep on fighting for a better tomorrow. As your chief Engineer, I vow to enrich the beautiful world we all write in as much as i can!

I love you all! x
Posted on Fri Mar 27th, 2020 @ 9:02am by Captain Phoenix Lalor in General News
Good Morning All

Please welcome Notty and her character Ensign Miraj Dernai, Assistant Chief of Flight Control.

As we are currently wrapping up the current mission - I will be doing it today!- Ensign we will be docking at Earth Space Dock so you can come aboard there on the mission INTERMISSION: Rebuild, Reuse, Recycle!

Regards

Captain Lalor
Posted on Tue Mar 24th, 2020 @ 7:48pm by Captain Phoenix Lalor in Sim Announcement
Good evening Everyone,

As a CO, in these times, to reduce stress on my crew, I am going to remove posting requirements on my crew. From the 23/3/2020 until the 31/5/2020 my crew will not be subject to normal standard posting Requirements.

You may post as little or as much as you like. I will still be running missions and such, but I know everyone is under stress and panic and even though writing is a relaxation technique employed by many, I understand that these are extreme circumstances.

Regards

Captain Lalor
Posted on Wed Mar 4th, 2020 @ 5:09pm by Envoy Anje Brett in General News
Let's all take a moment to wish a Happy Belated Birthday to Trek legend and absolute real life badass James "Scotty" Doohan. Not only did he save the Enterprise once a week for three years on TV and through seven films (even saving Enterprises B and D) but he was also a bonafide war hero who took out six German snipers on D-Day despite being shot multiple times and losing a finger. After D-Day he became a pilot in the Royal Canadian Air Force where he became friends with Scottish troops from Aberdeen, which is the accent he replicated as our beloved Chief Engineer. So, long story short, yay Scotty!
Latest Mission Posts
Mission: Season 4- Episode 1 - Cause and Effect
Posted on Wed Apr 8th, 2020 @ 5:20pm by Lieutenant Commander Gallia Norris
Tayalas had been left with her new sitter, Eleanor Blankenship, as she often was during day time hours. Mrs. Blankenship, the widow of a retired Admiral who Gallia's father and Bossk had served under during the Cardassian war, had decided to go ahead and wear the little one out with…
Mission: INTERMISSION: Rebuild, Reuse, Recycle
Posted on Wed Apr 8th, 2020 @ 8:20am by Captain Phoenix Lalor & Lieutenant Kara Hoffman
Kara had just finished the engineering briefing package and completed her departmental meeting. Which meant, she was now officially off duty for the rest of the day and tomorrow morning. She hopped into the turbolift from main engineering. "Computer, Bridge please."

Arriving a few moments later onto the bridge, she…
Mission: INTERMISSION: Rebuild, Reuse, Recycle
Posted on Tue Apr 7th, 2020 @ 2:35pm by Lieutenant Olivia (Carter) Voight & Captain Phoenix Lalor
IC

Phoenix had to speak with a doctor, and she was not sure, despite his being her doctor for the past 3 years that talking to the CMO was the best. So she had made an appointment with Lieutenant Voight, the ACMO. She was not one to hide from Medical.…
Mission: Season 4- Episode 1 - Cause and Effect
Posted on Tue Apr 7th, 2020 @ 1:46pm by Avalon
The Ship was repaired, upgrades completed and was sitting waiting for the crew to settle in and get ready for the departure.

As crew flowed into cabins and work spaces, and senior officers were called to briefing, engineers brought main power back on line, science officers checked experiments that had…
Mission: INTERMISSION: Rebuild, Reuse, Recycle
Posted on Tue Apr 7th, 2020 @ 9:38am by Avalon & Ensign Miraj Derani
[ON]

Miraj was met at the docking ring by a crewman from the QuarterMasters team, who took her to her cabin. She followed him through the winding corridors, slightly awed by the size of it, the sheer amount of space. Walking along she could feel the resting hum of a…
Latest Personal Logs
Posted on Wed Apr 8th, 2020 @ 2:16pm by Lieutenant Commander Turak
As he returned from his duty shift, he sat down on his bed and said, "Computer, personal log." He felt the new Lieutenant Commander insignia on his collar and then proceeded, "Well, today was interesting - I attended a senior staff meeting, which I didn't know that I was invited…
Posted on Mon Nov 25th, 2019 @ 8:03pm by Lieutenant S'hib
"These last few weeks have been just been awful." S'hib said to himself, standing naked in front of his floor length mirror. "I mean they really have..." He added, staring at the missing hair on his hip, pink and brown splotched skin visible between his finger tips.

"I've been shot,…
Posted on Sat Nov 9th, 2019 @ 8:09pm by Commander Aurelia Holmes

"Computer begin recording. Well I have been here a week and so far all Dr. Bashir has done is get me a job as a Dabo girl, his response to my question as to why made me wonder if he really can help. It seem he wants to see just…
Posted on Thu Nov 7th, 2019 @ 1:03pm by Lieutenant Kara Hoffman
"Computer, begin log please, Lieutenant Kara Hoffman.

It's been nearly three months since I had to leave for an emergency mission on exceli iv. It seems running the Elysiums Engineering section, isn't my only responsibility as a chief of Engineering for Starfleet. I received a communication from Starfleet Engineering Corps,…
Posted on Fri Sep 27th, 2019 @ 4:04am by Lieutenant Commander Jason Morris
*Computer turns recording on*

Assistant Chief of Security Duty log, Lieutenant Jason Morris, USS Elysium.

With the return of the senior officers I don't know where I stand with my dutys, I have had to take the position of Chief of Security before my bags were even unpacked and now…