Welcome to the U.S.S. Elysium!
USS ELYSIUM NCC 89000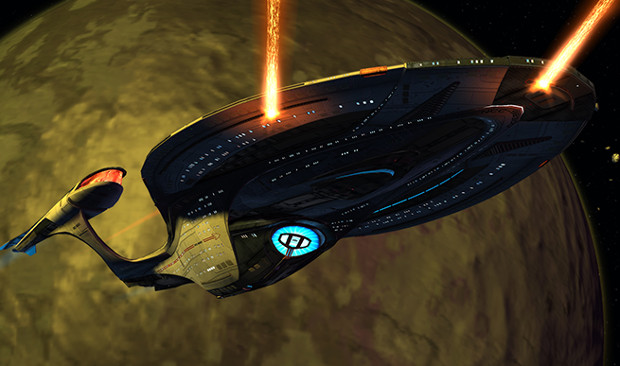 "We know what we are, but know not what we may be" - William Shakespeare
The U.S.S. Elysium is the first of her class and apart of Starfleet's Ninth (Obsidian) Fleet, under the Command of one the youngest CO in the Fleet, the Elysium's role is one of diplomacy, scientific discovery and support in times of need. Boasting the most advanced technology available to the Federation and being fully holographic capable with a Ship AI to assist with basic functions.
Elysium is home to some of the brightest minds in Starfleet as well as some unique positions, there is the Office of Internal Affairs and the elusive Department of Temporal Investigations which allows the Elysium to respond to any issue in her vicinity or threat to the timeline. There is also the first of 4 mobile branches of Starfleet Academy where cadets from all around the Federation can get hands-on experience aboard a fully operational Starfleet Vessel under the watchful gaze of an official representative of the Academy.
Our story so far...
Previously on the USS Elysium,
In 2394, and the Elysium was lost. But now, the Elysium returns home, without the Admiral. And the crew, led by Commander Phoenix Lalor, faced an uncertain future ahead. With a crew which is a mix of old and new faces, the Crew of the Elysium sets out to reclaim their place in the Fleet, and to show that the trust Sharr had placed in them was not misplaced. After a year of threats, mutiny, betrayal and weird encounters, the Elysium has survived their first 12 months under the Command of now Captain Lalor.
We join the Elysium as they enter a new year, 2396, though this New Year brings more challenges and more horrors...
Ship Awards
James T. Kirk CO of the Year - February 27, 2019 Awarded to Captin Lalor for the year of 2018
Character of the Year - February 27, 2019 - Awarded to Liselle Qwyyn for the year of 2018
William Riker XO of the Year - February 1, 2018 Awarded to Commander Gary Taylor for the year of 2017
Platinum Sim of the Year - January 31, 2018 - Platinum Sim of the year 2017
USS Elysium follows the Destruction of Romulus timeline in accordance with Fleet Council Measure 046.
Important Fleet Links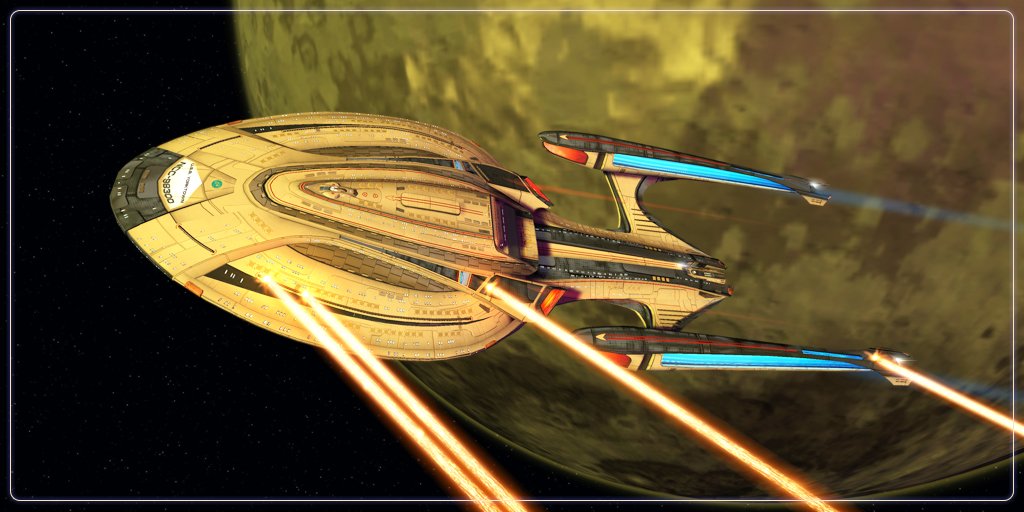 Please see this link for our site's privacy policy
Latest News Items
Posted on Sun Jul 7th, 2019 @ 9:12am by Captain Phoenix Lalor in General News
Dear All,

Please welcome Shane, as Lt.JG Yona Carlin - Structural/Environmental Specialist - our newest Engineer!

Shane, welcome to the madhouse!

Regards
Captain Lalor
Posted on Sun Apr 28th, 2019 @ 9:24pm by Captain Phoenix Lalor in General News
Congratulations to the following players:

Lieutenant Commander Anje Brett
Joined 6 Months, 1 Week, 23 Hours, 46 Minutes ago

Lieutenant JG Turak
Joined 6 Months, 8 Hours, 21 Minutes ago

You hath survived us!!!!!
Posted on Wed Mar 6th, 2019 @ 6:33am by Captain Phoenix Lalor in General News
Test test
Posted on Thu Feb 21st, 2019 @ 12:56pm by Commander Gary Taylor in General News

Elysium crew,

It is with profound sadness that I must inform you of the passing of Marc Drayer who played Lt. Commander Matias, our CEO. Marc was a talented and imaginative writer with unique characters that reflected his personality. He loved life and his characters reflected that. Along with a caring and thoughtful attitude. He always had a friendly word and was willing to do what ever it took to help a sim or a story. He will be missed greatly by me and those who had the honor and privilege to write with him. He was a great friend.


Rest in peace Marc. You earned it.


Jeff
Posted on Fri Feb 15th, 2019 @ 2:16pm by Commander Gary Taylor in General News

Attention crew of the Elysium.

Please join me in congratulating Captain Phoenix Lalor and Commander Liselle Qwyyn on winning CO of the year and character of the year respectively, Very well done and very deserving.
Latest Mission Posts
Mission: MISSION 0 - History Speaks
Posted on Tue Jul 23rd, 2019 @ 12:22pm by Captain Azhul Naxea & 1st Lieutenant James Edith
This email is to notify you that your mission post, Marine meeting, has recently been updated. Please log in to make any changes you want before it is posted. The content of the new post is below. This is an automatically generated email. Please log in to continue working on…
Mission: Episode 1: Hell is a four letter word
Posted on Sat Jul 20th, 2019 @ 5:17pm by Petty Officer 1st Class Anya Neeze & Lieutenant JG Lunara Hol
Desti Neeze walked up to Lunara Hol's quarters at Starfleet Academy, carrying a colourfully wrapped gift box. She rang the doorbell, hoping the freshly-baked counselor was home.

Lunara looked up from the box she was packing. Who could that be? A friend from OCS saying goodbye? "Hold on a second,…
Mission: Episode 1: Hell is a four letter word
Posted on Mon Jul 15th, 2019 @ 11:58pm by Lieutenant Commander Estelle Hertz MD & Captain Azhul Naxea
Naxea held a PADD containing her medical history as she strode into sickbay. At the moment, it didn't seem too busy and she wanted nothing better than to turn around and leave--she hated doctors as she was sure most Marines did. With a sigh, she made her way to what…
Mission: Episode 1: Hell is a four letter word
Posted on Mon Jul 15th, 2019 @ 8:46am by Chief Petty Officer Liorga & Lieutenant Commander Estelle Hertz MD
Estelle had put in three half-afternoons of work, whenever Liorga was otherwise occupied, and had finally finished painting the carved wooden panels with representations of vines of ivy, a casing that covered the functional parts of a small holographic projector that sat on the living room table. Of the octagonal…
Mission: Episode 1: Hell is a four letter word
Posted on Sun Jul 14th, 2019 @ 4:25am by Commander Liselle Qwyyn & Commander Gary Taylor & Commander Aurelia Holmes & Blank - Black Taam Sor'el IV
ON

Lia sat in the shuttle and watched outside for any movement, to her surprise it was the transporter that now came to life. Liselle and Taam now took form, "What the hell are you two doing back here?" A smile slowly took shape on her lips, finally the crew…
Latest Personal Logs
Posted on Fri Jun 7th, 2019 @ 5:50am by Cadet Senior Grade Madelaine Masters PhD
In just a few short months I'm going to be an official graduate of the Starfleet Academy, this is such an empowering accomplishment. I should be over the moon about this, but I'm not. I'm mere months, ten weeks actually, from joining the pantheon of powerful female leaders that Starfleet…
Posted on Mon Jun 3rd, 2019 @ 8:26am by Lieutenant JG Gallia Norris
::Begin Log::

I'm trying to stay calm and not jump to any conclusions, I don't want things to go bad between Kara and I, but I'm getting fed up with all these bloody men who willnae leave her the hell alone! Every time I see her anywhere there's one of…
Posted on Mon May 20th, 2019 @ 1:38pm by Lieutenant Kara Hoffman
Computer, begin personal log entry for Kara Hoffman. Current time 1900 hours.

Today, was a strange day. I had an accident in Engineering, i reached up jus t a little too far, trying to seal a small conduit fracture, slipped and cracked my jaw something nasty as i hit the…
Posted on Sun May 12th, 2019 @ 1:27pm by Lieutenant Jason Morris
Jason sat in at his desk and was wondering how Alex was doing. He really hadn't had the time to consider his son let alone find a place to actually sleep before he was thrust into a situation that should have been in a 21 century movie. Grabbing a PADD…
Posted on Sun May 12th, 2019 @ 1:27pm by Lieutenant Jason Morris
After finishing his message to Alex Jason remembered he probably should do one for the department too. "Avalon, Security Log, Lieutenant Jason Morris acting Chief of Security, USS Elysium. With our command crew missing which includes all senior tactical officer above me I have taken command of the department. I…