Welcome to the U.S.S. Elysium!
USS ELYSIUM NCC 89000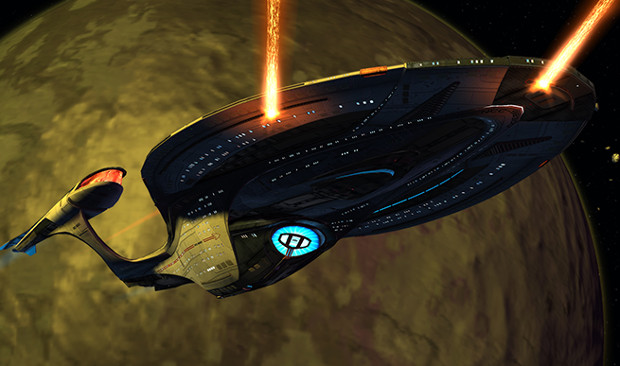 The U.S.S. Elysium is the first of her class and apart of Starfleet's Ninth (Obsidian) Fleet, under the Command of one the youngest CO in the Fleet, the Elysium's role is one of diplomacy, scientific discovery and support in times of need. Boasting the most advanced technology available to the Federation and being fully holographic capable with a Ship AI to assist with basic functions.
Elysium is home to some of the brightest minds in Starfleet as well as some unique positions, there is the Office of Internal Affairs and the elusive Department of Temporal Investigations which allows the Elysium to respond to any issue in her vicinity or threat to the timeline. There is also the first of 4 mobile branches of Starfleet Academy where cadets from all around the Federation can get hands-on experience aboard a fully operational Starfleet Vessel under the watchful gaze of an official representative of the Academy.
Our story so far...
Previously on the USS Elysium,
In 2394, and the Elysium was lost. But now, the Elysium returns home, without the Admiral. And the crew, led by Commander Phoenix Lalor, faced an uncertain future ahead. With a crew which is a mix of old and new faces, the Crew of the Elysium sets out to reclaim their place in the Fleet, and to show that the trust Sharr had placed in them was not misplaced. After a year of threats, mutiny, betrayal and weird encounters, the Elysium has survived their first 12 months under the Command of now Captain Lalor.
We join the Elysium as they enter a new year, 2395, though this New Year brings more challenges and more horrors...
Ship Awards
USS Elysium follows the Destruction of Romulus timeline in accordance with Fleet Council Measure 046.
Important Fleet Links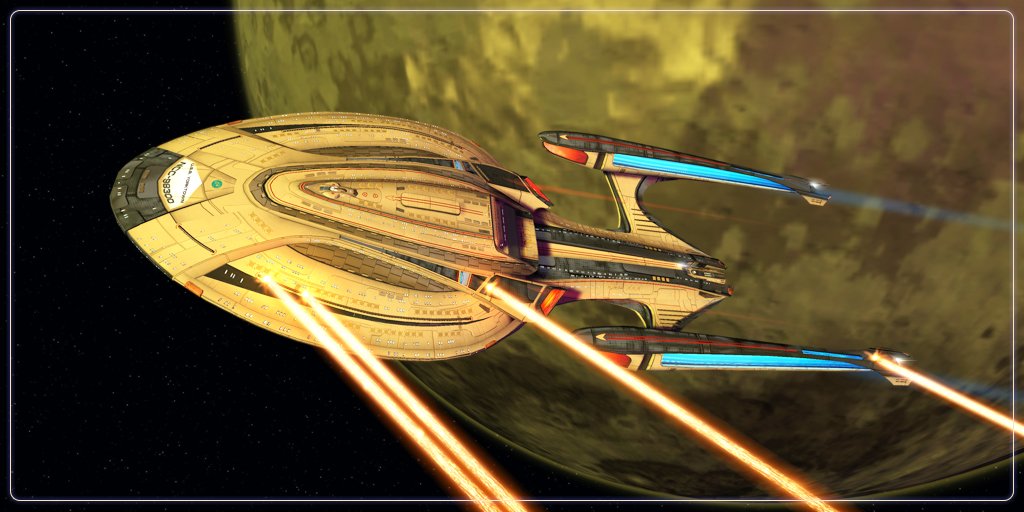 Please see this link for our site's privacy policy
Latest News Items
Posted on Sun Aug 12th, 2018 @ 9:41am by Captain Phoenix Lalor in General News
Hi all

Please check out our TF's Monthly report! We were awarded the TG unit of Merit for July!

Not bad hey?

https://www.obsidianfleet.net/2018/08/11/task-force-72-july-2018-report/

Capt. Lalor
Posted on Tue Jul 31st, 2018 @ 8:24am by Captain Phoenix Lalor in Sim Announcement
We have had a terrible run with Marines of late. And thus we have removed our entire Marine Department, one of whom only joined mid-month!

With their removal, I made a choice to change the way certain departments are run on the USS Elysium.

I created a department called Strategic Defence.

It combines the following three departments:

Strategic Operations
Marines
Star Fighter Wing

It will be an NPC ONLY Department. I have increased the NPC Limit, so if you wish to create an NPC within the new department you are welcome to. You may even transfer an NPC to that department if you wish.

I have created an NPC for the Chief roll – Lieutenant Commander Carlos Harriman.

Command Taylor will still be the Group Commander unless he wishes to relinquish it.

Let me know!


Posted on Mon Jul 30th, 2018 @ 5:29am by Captain Phoenix Lalor in Sim Announcement
Come one, come all to fleet discord for OBSIDIAN DAY 2018. its the fleets birthday!!

https://discord.gg/xvThEws
Posted on Sun Jul 15th, 2018 @ 7:21am by Captain Phoenix Lalor in General News
Please welcome Ernest and his character 1st Lieutenant Luther Fry Mr. Our new Marine Executive Officer!

Capt. Lalor
Posted on Mon Jun 25th, 2018 @ 5:36am by Captain Phoenix Lalor in General News
Good morning all,

Please welcome Jessica and her character Lieutenant JG Kara Hoffman our new assistant chief of engineering! Kara is our first assistant chief in a long time! We look forward to her joining our family!

Captain Phoenix Lalor
Latest Mission Posts
Mission: Season 2: Mission 2: Just Breath
Posted on Tue Sep 18th, 2018 @ 11:32am by Lieutenant Estelle Hertz MD & Lieutenant Felicity Kaz
Anne was bought into the Casino by 2 of her engineering colleagues. She was bleeding from a leg wound, caused by a sharp piece of broken conduit, that was currently sticking out of the leg. She was unconscious from the amount of blood she'd lost.

Just as Estelle had thought…
Mission: Season 2: Mission 2: Just Breath
Posted on Tue Sep 18th, 2018 @ 11:27am by Lieutenant Estelle Hertz MD & Ensign Gallia Norris
Estelle walked into the gym, a place she frequented occasionally, but walked by all the silly contraptions people exercised on and straight towards the pool. She shed her bathrobe by the side of the pool and placed it on a hook on the wall, and dove straight into the deep…
Mission: Season 2: Mission 2: Just Breath
Posted on Fri Sep 14th, 2018 @ 12:50am by Lieutenant Commander Toran - Son of Thopok House of Thopak
Toran felt like he had maybe finally gotten settled into his new duty station on the Elysium, it had been quite with little for him to actually do. Short of a little paper work and correspondence with Starfleet. Giving his report of the ability of the ships diplomatic staff, which…
Mission: Season 2: Mission 2: Just Breath
Posted on Wed Sep 12th, 2018 @ 8:28am by Lieutenant Estelle Hertz MD
"Incoming transmission", the computer announced while Estelle was combing her hair, part of her morning routine, "Jarhei IV, Disa ma-Dhir." An old friend calling, Estelle couldn't say no, and she put it on the wall monitor. "Disa! Great of you to call, how are you doing?"

"Oh, good, you haven't…
Mission: Season 2: Mission 2: Just Breath
Posted on Sun Sep 9th, 2018 @ 7:44am by Captain Phoenix Lalor & Commander Gary Taylor
30 Minutes had passed. And now Phoenix stood beside River at the Helm of the Elysium.

Co-ordinates were set. And Phoenix was wanted to get this started. Around her, the crew were settling into their seats. Off the Starboard bow, the Eclipse held pace.

She reached down and hit both…
Latest Personal Logs
Posted on Sun Aug 19th, 2018 @ 9:08am by Ensign Gallia Norris
=A=Begin Log=A=

So, I've finally reached my first assignment, well, sort of. I've reached the ship we're chasing my first assignment on, the Intrepid class USS Eclipse. What a pathetic bucket of bolts they've let this thing become! These ships are not that old, the class isn't even thirty yet,…
Posted on Fri Jun 29th, 2018 @ 2:45pm by Lieutenant Commander Tate Sullivan Ph.D.
We've been given several days of R&R at Deep Space Nine, and I couldn't be more pleased for the crew. Things have been difficult for them of late, and frankly, I'm still helping them sort out of the impact of recent events. Some are just starting to share how they…
Posted on Sat Jun 23rd, 2018 @ 8:59pm by 2nd Lieutenant Arcadia Erruption
"Life is essentially an endless series of problems. The solution to one problem is merely the creation of the next one."

I've got six hours left before I move from the Nerriga to the Elysium. Still holding steady as Marine Instructor and Rescue Retrieval & Recovery Team Leader. No idea…
Posted on Mon May 21st, 2018 @ 8:59pm by Lieutenant Commander Tate Sullivan Ph.D.
It had been some time since Feyth had stunned Tate at their previous birthing class. As much as she knew she needed to think more about it and soon, the truth was, Sullivan didn't know what she was going to do. For now, the mother to be seemed satisfied that…